Yes, we social distance, we wear masks when near anyone, we wash our hands, we clean the physical teaching environment. Everyone here is fully vaccinated. See the California Department of Public Health's Beyond the Blueprint for a Safer Economy (4/6/2021) for more guidance.
Black Oak Training falls under CAL-OSHA's Covid-19 Industry Guidance: Limited Services, and we are in compliance. Our written compliance report is available upon request.
Here are some details on the precautions we take to ensure we're all working in the safest environment possible.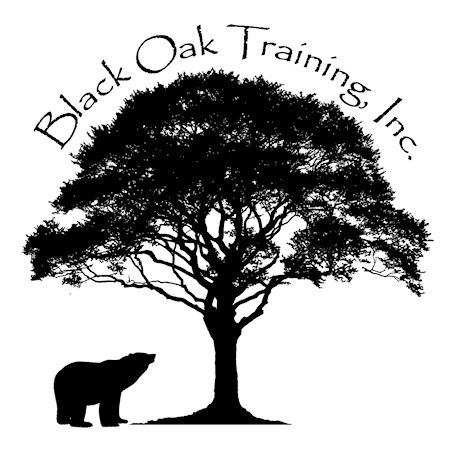 ---
Masks are required at a few points in class, to which your instructor will alert you; for example, we ask you to a wear a mask while everyone's getting into the class room and taking a seat.
All student tables have full-length sneeze/cough guards so that you can remove your mask while seated. Tables are widely spaced.
Gloves are optional; handwashing is encouraged. There are multiple handwashing stations (AKA sinks with pump soap & paper towels) and bottles of hand sanitizer in the class building.
We've modified our class sizes. Right now we're teaching classes with one individual or one family unit per class in order to not put strangers together.
As you'll read elsewhere in this website, we schedule our classes often and flexibly. We therefore can work around your work, school, and healthcare needs.
We trust you to assess your condition responsibly and with both your own wellbeing and that of the community in mind. If you think you've been exposed, let us know. We'll be happy to reschedule to a mutually agreeable new date.
We'll take your temperature (noninvasively) at the door and ask you to fill out a brief health questionnaire once seated.
Classroom cleaning before every class includes UV lamps with ozone production. UV-sterilized air filtration is ongoing.
Please follow social distancing guidelines with your instructor when moving to/from the door, break room, or restroom.
Got any remaining questions? Contact us! 530-624-1562, info@blackoaktraining.com.